Site Admin
Posts: 7624
Joined: Tue Feb 12, 2013 1:23 am
Site Admin
Posts: 7624
Joined: Tue Feb 12, 2013 1:23 am
As long as I can remember, a hobby of mine has been collecting rare video, which these days often means restoring it, editing it together and putting it online somewhere, whether it's The Muppets, Richard Williams, Monty Python, MST3K, Star Wars or so on.

I've also pretty frequently done fanart or paid art for things, including my attempt to animate the lost episodes of Doctor Who a few years back. Or affected various fandoms in some way, such as writing about certain subjects that aren't often covered.

The upshot of this is that it's a constant occurrence for me to Google a subject and see my own work staring back. Or for Youtube to constantly recommend that I watch my own videos next. When I'm browsing Facebook, I often see people I know sharing a video that's actually one of mine, and often they have no idea.

I think with the new "Henson Rarities" channel, things have actually gotten out of hand. I'm actually disappointed if I see any sort of Muppet content shared and it's not one of mine - but don't worry, it usually is. I know I've spent too much time on the internet today because in the past day, while just casually browsing, I've spotted over a dozen of my videos linked to. That's a sign that I should get back to work ....

See, that tells me that I'm wasting time ... as opposed to when I restore some rare piece of video and upload it, so that I can waste my time as well as yours.
Posts: 17
Joined: Sat Mar 29, 2014 12:52 pm
I may have the original uncut airing of A Muppet Family Christmas (if you don't have it), and I could send it to you when I get it, if it's of any help to you.
Site Admin
Posts: 7624
Joined: Tue Feb 12, 2013 1:23 am
I've already dealt with and restored all of that material. On the John Denver DVD I think?
Posts: 38
Joined: Tue Aug 26, 2014 10:01 pm
The latest Humble Bundle features a number of comics and novels from The Jim Henson Company, including works based on Fraggle Rock, The Dark Crystal, The Storyteller, and Labyrinth.
https://www.humblebundle.com/books
Is anyone familiar with these?
Site Admin
Posts: 7624
Joined: Tue Feb 12, 2013 1:23 am
I'm familiar with these titles - they're legitimate - but haven't read them. One of the Fraggle Rock volumes is vintage [as are at least one of the novelizations I'd assume].
Site Admin
Posts: 7624
Joined: Tue Feb 12, 2013 1:23 am
Jim Henson and Raquel Welch.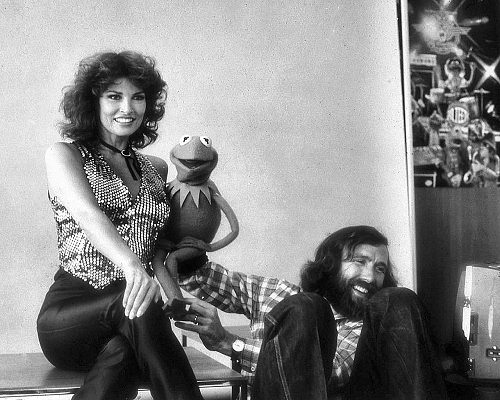 Sometimes you look at pictures of celebrities and you're reminded that back then they were cool ....
Then eventually it all turns to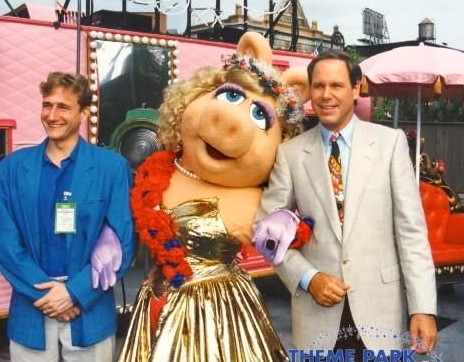 Anyway, now Disney licensees don't know how to spell "Fozzie" ...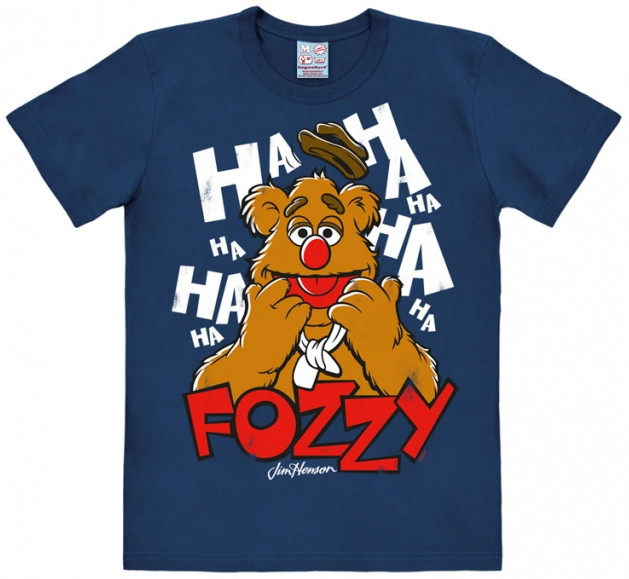 So let's go back and flashback to Sam & Friends.
Site Admin
Posts: 7624
Joined: Tue Feb 12, 2013 1:23 am
Site Admin
Posts: 7624
Joined: Tue Feb 12, 2013 1:23 am
I see this GIF a lot now. Know where it comes from?
Recently, Jack Criddle found three unaired episodes of the short-lived series Little Muppet Monsters. I tracked down VHS copies of the three aired ones, with the help of Helge Bernhardt, Guillermo Gomez and others. I then painstakingly restored all six episodes of the series that we had, and put them on Youtube.
This GIF of Kermit typing is from the unaired Little Muppet Monsters episode "Gunko," which hadn't been seen in 20 years, until now. Here's that clip:
https://www.youtube.com/watch?v=mpV-2Lr ... tWnj&t=529
Site Admin
Posts: 7624
Joined: Tue Feb 12, 2013 1:23 am