Posts: 165
Joined: Fri Jun 07, 2013 3:43 pm
---
Site Admin
Posts: 6876
Joined: Tue Feb 12, 2013 1:23 am
---
Posts: 359
Joined: Tue Jul 02, 2013 11:07 pm
---
Site Admin
Posts: 6876
Joined: Tue Feb 12, 2013 1:23 am
---
Posts: 359
Joined: Tue Jul 02, 2013 11:07 pm
---
Site Admin
Posts: 6876
Joined: Tue Feb 12, 2013 1:23 am
---
Posts: 73
Joined: Thu May 02, 2013 8:58 am
Location: Magicant
Contact:
Aw, that's such a shame. I loved "When The Wind Blows" and wish there would be more mature animated films like it. I hope Murakami rests in peace.
---
Site Admin
Posts: 6876
Joined: Tue Feb 12, 2013 1:23 am
---
Site Admin
Posts: 6876
Joined: Tue Feb 12, 2013 1:23 am
It's now known that Maila Nurmi (Vampira) filmed live action reference for the part of Maleficent in Disney's Sleeping Beauty.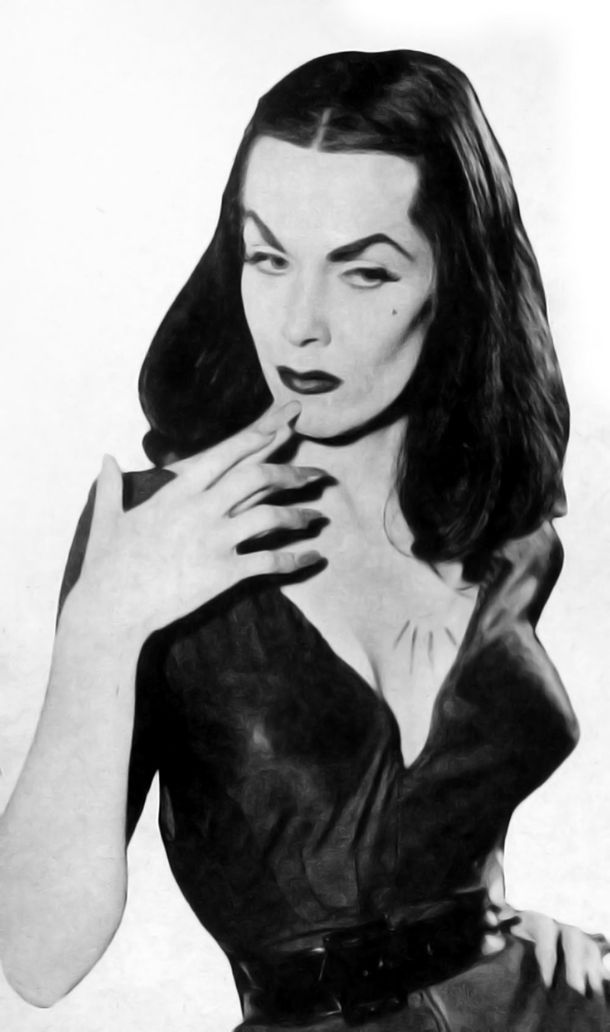 http://static2.wikia.nocookie.net/__cb2 ... -_kmp_.png
Diary entries:
November 8, 1956: Droopert campaign……..Doodles Weaver & Ed Lytell at my house tapes etc.

Nov. 9: Get into costume pick me up at 11:30 Membership Luncheon…Speak Press Party

Nov. 12: Rise & Shine WALT DISNEY Jack Latham or Lavin

Nov. 13: Costume Rally etc. pics downtown

Nov. 16 DISNEY WARDROBE (for "Sleeping Beauty" "Maleficent")

Nov. 17: Droopert Day (In costume)

Nov. 23: 8:00 a.m. Into costume for X & J Day 1:00 p.m. WALT DISNEY WARDROBE

Nov. 27: 7:30 Rise & Shine "I woke up for Outer Space Plan 9″

The entries specifically namecheck the Maleficent character, and indicate that Nurmi went to the studio for a Maleficent wardrobe fitting and then posed for Disney's animators on two consecutive Fridays, dressed for the part.
Here's an article about that.
http://www.salon.com/2014/02/15/the_rea ... y_villain/
So let's talk briefly about Vampira.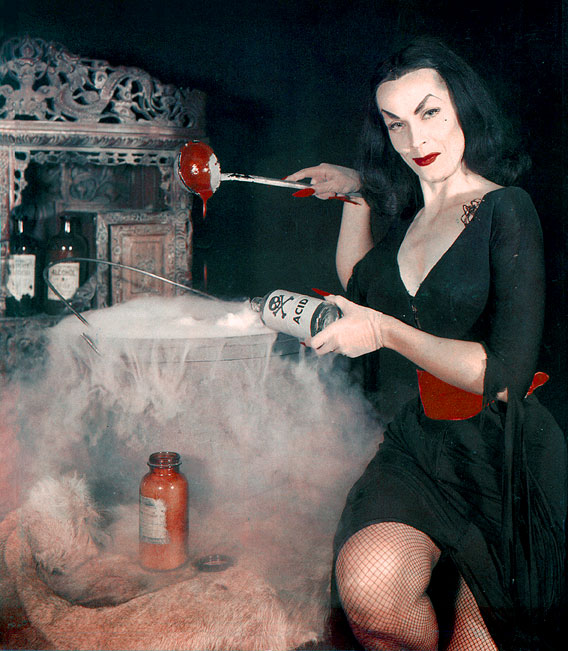 Vampira is well-known enough today as a cult-movie ghoul, although her fame at the time burned brightly and briefly, and very little film footage of the character still exists.
ABC-TV's resident "Glamour Ghoul" was a popular, Emmy-nominated horror-movie host on television in 1954-1955. These shows no longer exist today. Rail-thin with a cinched 17-inch waist, she made sly, ghoulish jokes from the comfort of her crypt. She filmed reference for Sleeping Beauty in 1956 as well as a non-speaking part in Ed Wood's Plan 9 From Outer Space, a film she correctly thought was terrible but which she's most known for today. She was friends with James Dean. The costume was somewhat inspired by Charles Addams' cartoons, albeit sexier and some years before the Addams Family hit television in 1966. Other inspirations were The Dragon Lady of the Terry and The Pirates comic, the Evil Queen from Snow White, and silent movie star Theda Bara.
Here's some footage:
http://www.youtube.com/watch?v=Xfo_jCzRJuU
http://www.youtube.com/watch?v=WUfE1RDIALI
http://www.youtube.com/watch?v=alPPXVJA4Kw
http://www.youtube.com/watch?v=PJb4aceSXQg
She was blacklisted from television, partly due to being perceived as a subversive, during those days of McCarthyism, and lived on poverty wages for some time. In 1961, Carl Barks' Uncle Scrooge comics introduced Magica De Spell, a sorceress also based on Charles Addams' work, and perhaps Vampira as well.
A 1981 attempt to revive the Vampira character led instead to Cassandra Peterson becoming the similar character of Elvira, mostly in the 80s and 90s. Nurni had apparently wanted Lola Falana for the role, and was not involved in the final show. Elvira remains a hugely popular and iconic character. Vampira was more of a sophisticated ghoul, while Elvira is an 80s creation - big-haired and cleavagey. Peterson calls her a "teenager," a "Valley Girl." Here's a video game with Elvira:
http://www.youtube.com/watch?v=KxeY8z4Rz8s
Maila Nurmi sued Peterson over the show, but the case was dismissed when neither Nurmi (who didn't drive), nor her lawyer showed up to court. Nurmi died in 2008.
Vampira was and is a very influential ghoul, with several generations having now imitated her style.
http://www.vampirasattic.com/
http://en.wikipedia.org/wiki/Maila_Nurmi
Anyway, here's Angelina Jolie ...
---
Site Admin
Posts: 6876
Joined: Tue Feb 12, 2013 1:23 am
---